PAINTINGS FOR SALE

EUROPE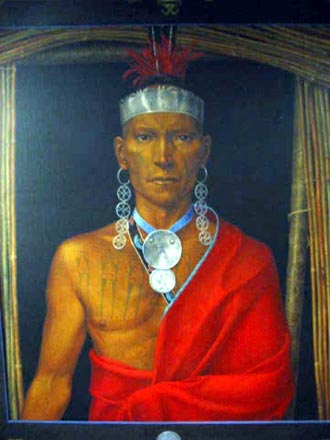 La Nouvelle-France - 1990
Lithographie originale numérotée et signée à 100 exemplaires.
Sur papier Rives, format papier 54x76cm.
En Souscription
450 Euros
UNITED STATES OF AMERICA

Matthew Chase Ltd
503 Cannyon Road
Santa Fe, NM 87501
USA
NEW PAINTINGS FOR SALE AT MATTHEW CHASE LTD.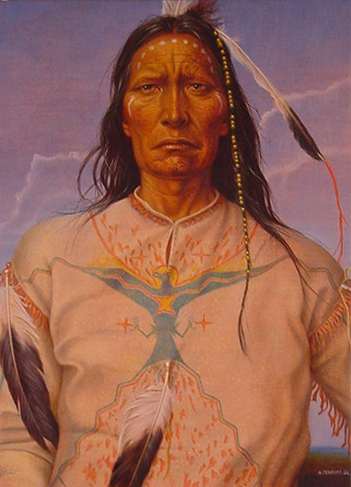 Ghost Dancer - 2004
22 x 18 inches
Acrylic on Canvas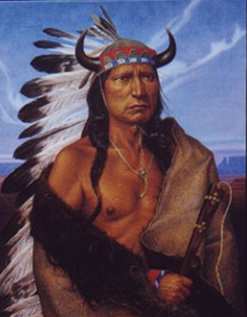 Comanche War Leader - 2000
26 x 20 inches
Acrylic on Canvas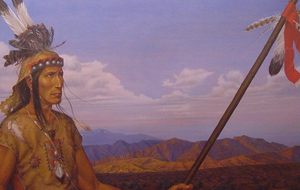 Apache Medicine Man - Tonto - 2001
26 x 40 inches
Acrylic on Canvas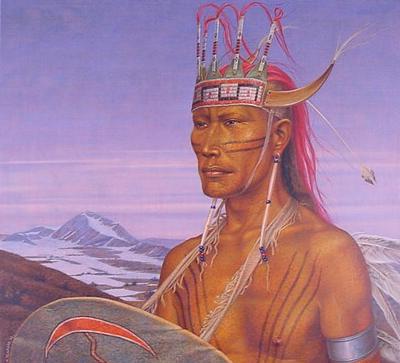 Kansas -2002
22 x 24 inches
Acrylic on Canvas
DRAWINGS FOR SALE AT MATTHEW CHASE LTD.
For the first time ever, drawings created by Mr. Antoine Tzapoff are being offered to the public for sale. Matthew Chase LTD. has the privilege to be the first and only gallery in the world to offer these drawings.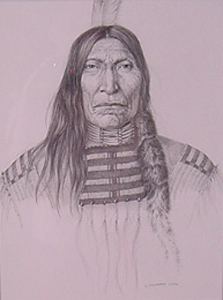 Sioux Indian #1 -2002
Graphite on Paper
16 x 12 inches

Photographs shown on this page have been reproduced by expressed permission of Mr. Antoine Tzapoff
Special gratitude to Galleries Alain Blondel © and Matthew Chase Ltd.© for the photographs shown on this page
© Copyright 2001 - 2002 - 2003 - 2004 - 2005- 2006 "Antoine Tzapoff: The European Warrior", all rights reserved.
© Copyright 2001 - 2002 - 2003 - 2004 - 2005- 2006 De Gyves Productions logo is a trade mark and all rights are reserved.
WARNING
DeGyves Productions copy rights.
Federal copyright prohibits unauthorized reproduction by any means and imposes fines up to $25,000.00 USD for violation.
This material may not be duplicated for any profit-driven enterprise.
Without limiting the rights under copyright reserved above, no part of this publication may be reproduced, stored in or introduced into a retrieval system, or transmitted, in any form, or by any means (electronic, mechanical, photocopying, recording, or otherwise), without the prior written permission of both the copyright owner and the above publisher of this publication.
Any other usage violates U.S. copyright law Title 17 of the United States Code. im